Sushi Hana Bothell & Lynnwood
Washington's First-Ever Monorail Sushi
Sushi Hana is the first restaurant in Washington state to bring you the sushi monorail system. The innovated system allows an unique dining experience for all ages. It's fun, fast and simple!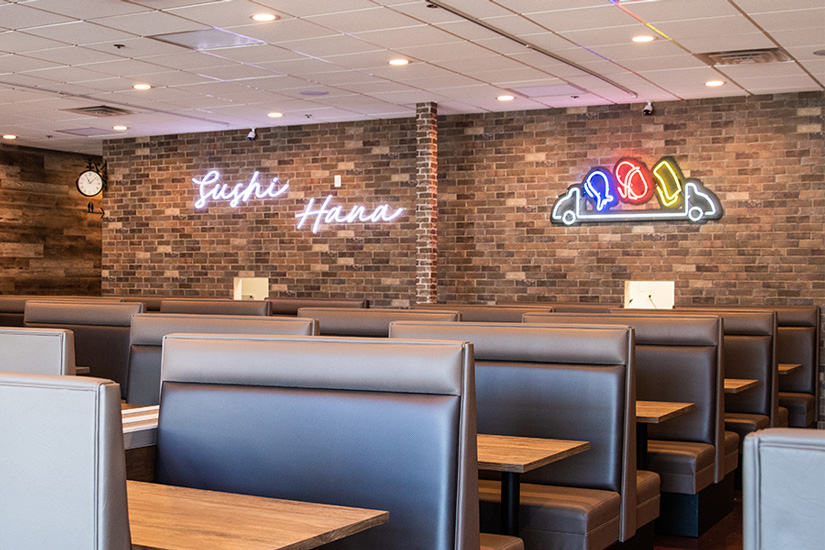 New Monorail System
Straight from the Kitchen to your Table
Our new monorail systems allows diners to order directly at their table using a touchscreen tablet. You don't have to wait for plates to go around on conveyer belts now. Your order will travel from our kitchen to your table as soon as it's made. It's a simple, quick and entertaining way to order your favorite dishes!